In between board meetings and corporate events, have you been neglecting yourself and missing salon appointments?
It is time to get hold of something that would take care of your beard, moustache and hair, all at the same time, without having to rush to the nearest salon.
The Panasonic ER-GB40-S Cordless Moustache & Beard Trimmer is designed in a way to make grooming at home absolutely convenient.
With an adjustable dial and nineteen 0.5 millimetre settings, it allows you to work without multiple comb attachments and offers you the benefit of trimming your hair as per your preferred length.
The fact that it is completely washable and easily rechargeable makes it a must-have in your travel kit so that you can keep yourself well-groomed even on the go. The charger stand indicates while charging and neatly folds in when the device is not in use.
Features of Panasonic ER-GB40-S Cordless Moustache & Beard Trimmer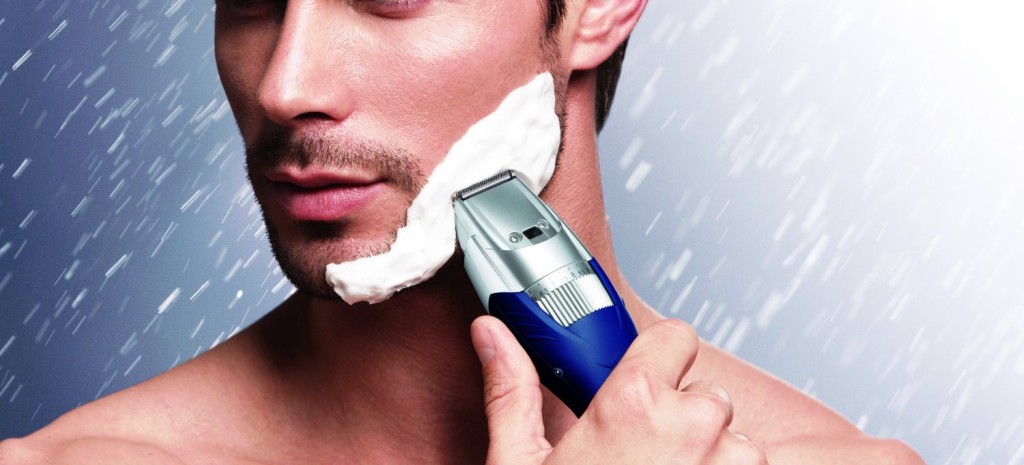 This trimming shaving system has 19 settings ranging from 1-10 mm for a close trim.
The grip of the shaver cum trimmer is rubberized.
It has a unique water shutter for quick and convenient maintenance of the system.
The kit includes an AC recharger with an indicator light, a cleaning brush and three comb settings.
The measurements of the device are 6.7*1.8*1.8 inches.
It weighs 5.3 ounces and has a blue-silver finish.
The blades of the device are hypo-allergenic in nature and work very swiftly.
Pros of Panasonic ER-GB40-S Cordless Moustache & Beard Trimmer

The cordless trimmer grooms beards very easily.
The dial has 19 length settings that are easily adjustable.
The blades that come along with the product are hypo-allergenic and result in a precise grooming session. Each of the blades is designed to trim at an acute 45 degree angle for effective maintenance of facial hair. They can cut easily through the thickest and the most unruly hair without any hassle whatsoever.
The water shutters are unique allowing for quick and easy maintenance. The water drain can be easily opened that allows water to flow freely through the unit for a quick clean-up.
The charger stand indicates while charging and helps in neatly storing the device when not in use.
It has both wet/dry cordless operation features that allows you to groom wherever you wish to. Makes it your travel-kit's best friend and lets you enjoy the benefit of cordless trimming.
The rechargeable battery charges quickly in an hour to provide up to 50 minutes of trimming or cutting power.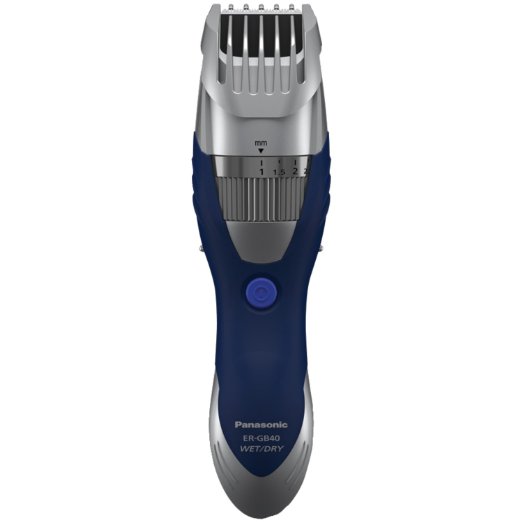 Cons of Panasonic ER-GB40-S Cordless Moustache & Beard Trimmer

Some people have complained about the charger stand not indicating as efficiently as it should.
The blade is not as wide as other trimmers and might result in hair pulls at times but if you can follow the mm size indicated on the trimmer instead of an absolutely precise trim, this is a good buy.
Verdict:
The Panasonic ER-GB40-S Cordless Moustache & Beard Trimmer Wet/Dry with 19 Adjustable Settings is an excellent buy for those who are always on the go and hardly have time for lengthy grooming sessions.
The kit comes in handy while travelling, especially because of its cordless trimming feature that allows you to keep yourself looking good without needing a plug point.
The fact that it allows wet as well as dry trimming is a highly sought after feature that helps you to shave or trim without looking for a sink.
In spite of the fact that the blades are not as wide as some of the more expensive ones have, it is good enough for a personal grooming session at home.
Hassle-free maintenance makes it the perfect choice for the workaholic in you. A must-buy before you board the next flight to a business meet!