Many people prefer looking around for Hair clipper that can trim your scalp and facial hair completely offering you with smooth and close shave. Wahl professional 8110 certainly is one such shaver and trimmer that can offer you with that clean shave. Not many Hair clippers are efficient in offering you with complete bald shave, and Wahl professional 5 star 8110 certainly is one that tops the list. The clipper has also managed to earn likes and positive reviews from thousands of users online on multiple e-Commerce sites.
Technical Specs
No matter what you think of……the beast has it All! Lets look at all possible salient features this trimmer offers us with. Being an American product it is certain that Wahl 5 star clipper is manufactured for heavy duty usage. The clipper weights around 1 pound and is manufactured to work for long hour's non-stop. Apart from this the manufacturers have also offered it with very attractive color (Burgundy front and black backside).
Wahl 5 star clipper belongs to durable range of clippers that is very much sturdy. On the bulky side you may find that the product is crafted to blend perfectly with other wahl products. Professionally the product is very much ergonomic. When using it you may notice that it does not slip from your palms.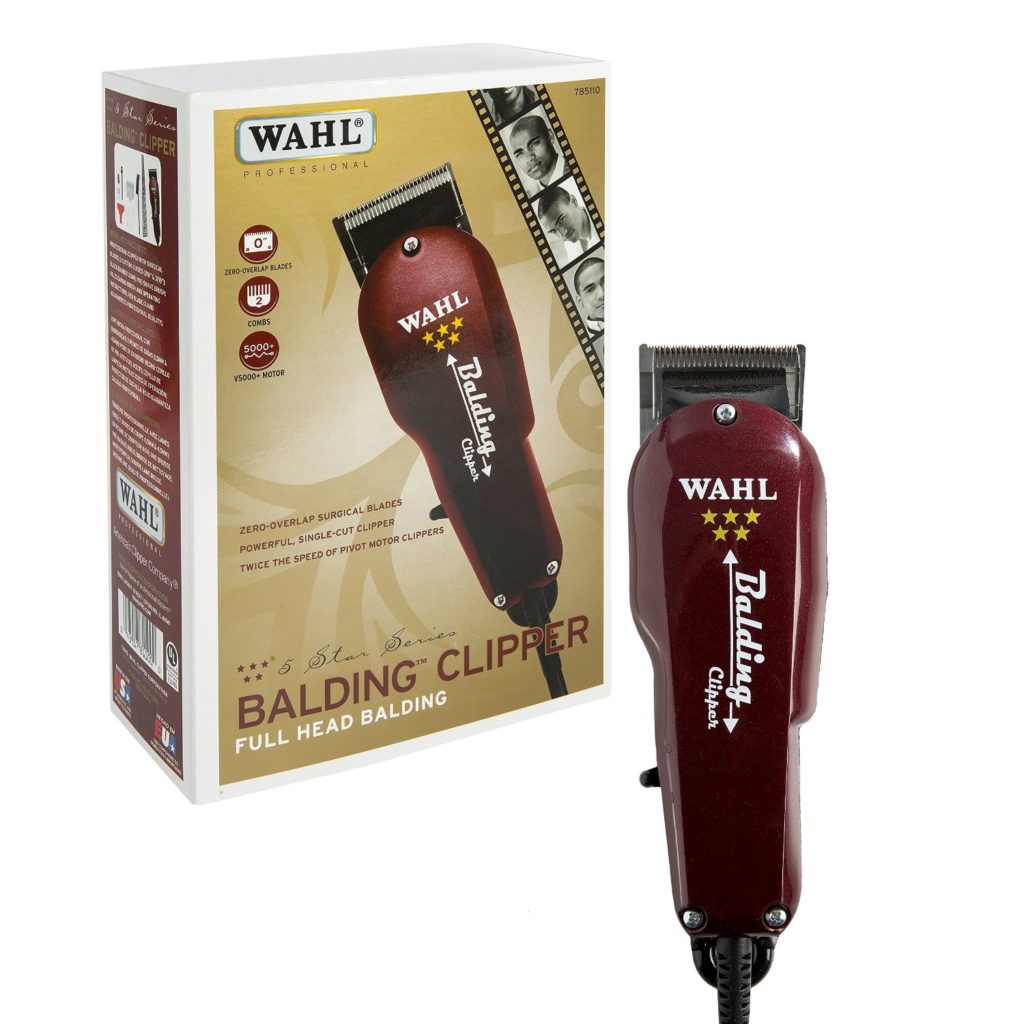 When purchasing you may get cleaning brush, clipper oil set of instruction manual and razor blades. Apart from this the manufacturers also provide 1/16 and 3/16 inch Wahl guards which is like a surprise gift for buyers.
As the clipper is only meant to be used for balding your scalp so it is advisable to avoid using it for trimming your moustache and beard. There are chances that you may get injured or your skin may develop rashes.
The product is equipped with powerful V5000 motor that is driven by electromagnetic power. This feature assures that you get quality above performance. Even if the motor is much stronger than average motor still it does not over heat when used for long hours.
The clipper is also equipped with special stainless steel material that has been crafted particularly for this model. The dual 2105 blades are dsigned to offer with close shave ranging from 0.1 to around 0.2 mm in length. So when shaving you can expect that most hair from your scalp region can be removed in single stroke.
At least you can always trust that no other clipper in this price range will offer you with this close shave making this one of the best options available today. As the clipper is a balding type clipper so it is certain that the position of the blades are also fixed.
Pros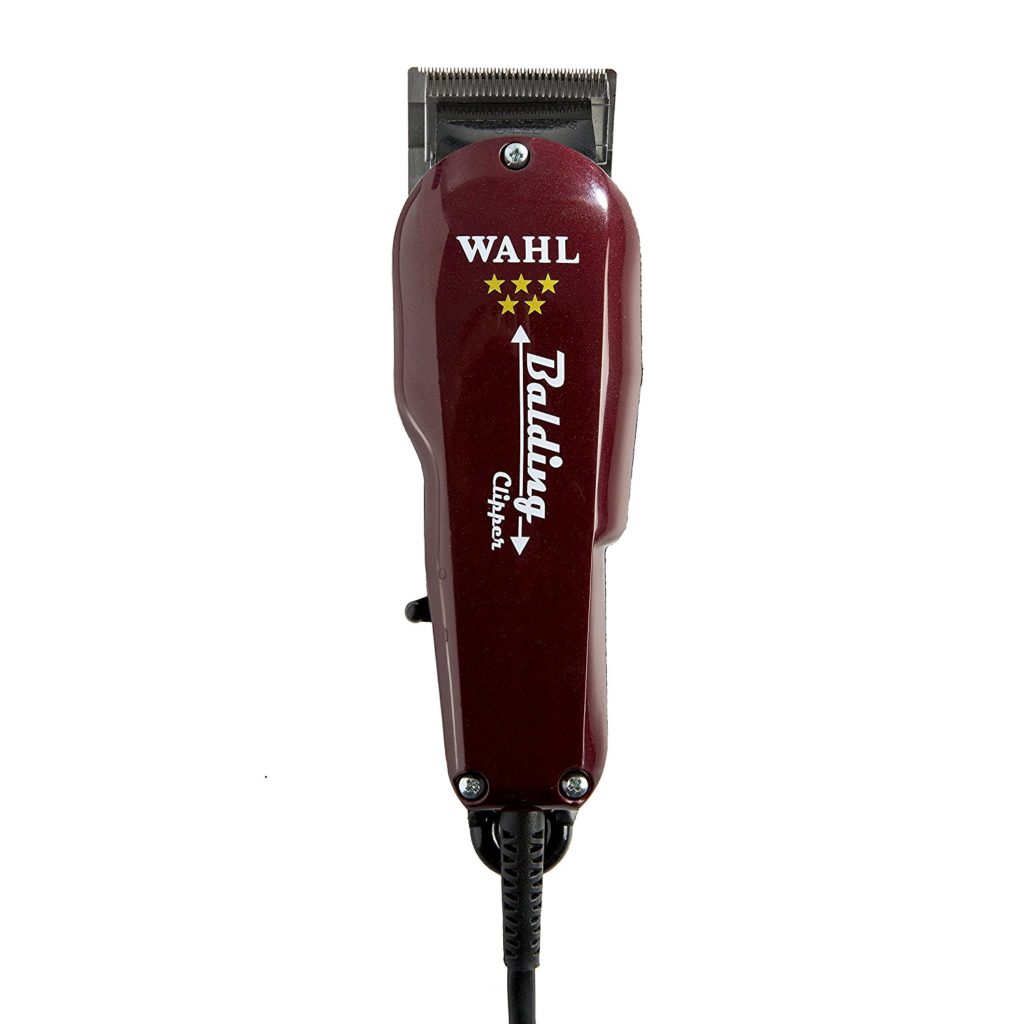 • It certainly belongs to the category of close cutting clipper presently.
• With affordable price the blades offer with ultra sharp shave.
• Durable body with silent motor such that you may not get to hear the noise when shaving.
Cons
• Blades are crafted out of sharp stainless steel so it is important to use it carefully.
• If not used properly then there are chances that you may get cuts on your face.
• Not an ideal choice for first time users.
Conclusions
This product is one best option for anyone who wants to shave head completely bald. The product is heavy duty and yet available at an affordable price. Before you can get your hands on the product it is important that you develop few skills for using it efficiently and carefully. The blades are very sharp and long lasting so if not handled carefully it can really be dangerous.