The Philips Norelco QT4014/42 BeardTrimmer 3500 simply does an excellent job of trimming one's beard without being too fancy about it.
Having said that, don't let the simple design fool you. The product features self-sharpening, titanium blades that are perfectly rounded to avoid scraping in order to provide a pull free precision shave.
Related: Axe Philips Norelco XA4003/42 Stubble Trimmer
Customer reviews found online suggest that the trimmer has a comfortable grip, and it's relatively easy to change the length settings.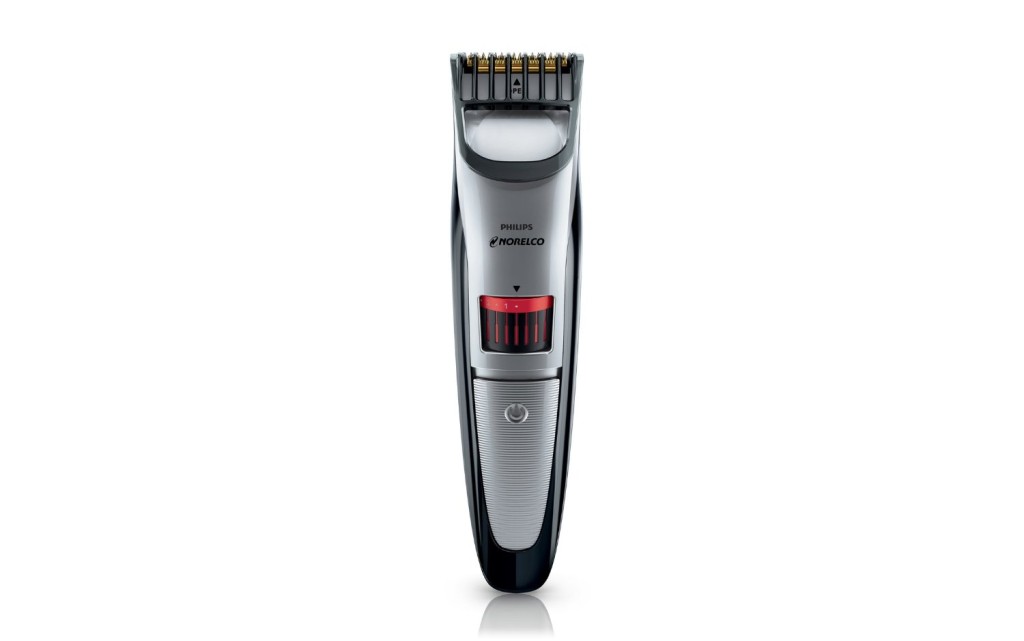 Unlike other similar products out there in the market, this device works well on thick beards too and can be used for trimming beards of any length. As such, the package includes an electric trimmer, beard comb, cleaning brush and a power cord.
Product features:
Compact size
The fact that the trimmer is small in size it can be easily maneuvered around the face for a good shave. The rounded tips and comb puts this product in the skin-friendly category.
Length settings
The setting is adjustable up to 20 lengths in 0.5mm increments, which is quite impressive. This helps one achieve desired shape and size for one's moustache, sideburns or beard.
Battery power
Unlike other models that require at least 10 hours of charging for 1 hour of use, Philips Norelco QT4014/42 BeardTrimmer 3500 offers improved grooming time.
A quick one hour charge is all you need to operate this device for a good 50 minutes. The compact size will also let you trim while being charged.So, you won't have to wait for the device to be fully charged in order to use it.
Product maintenance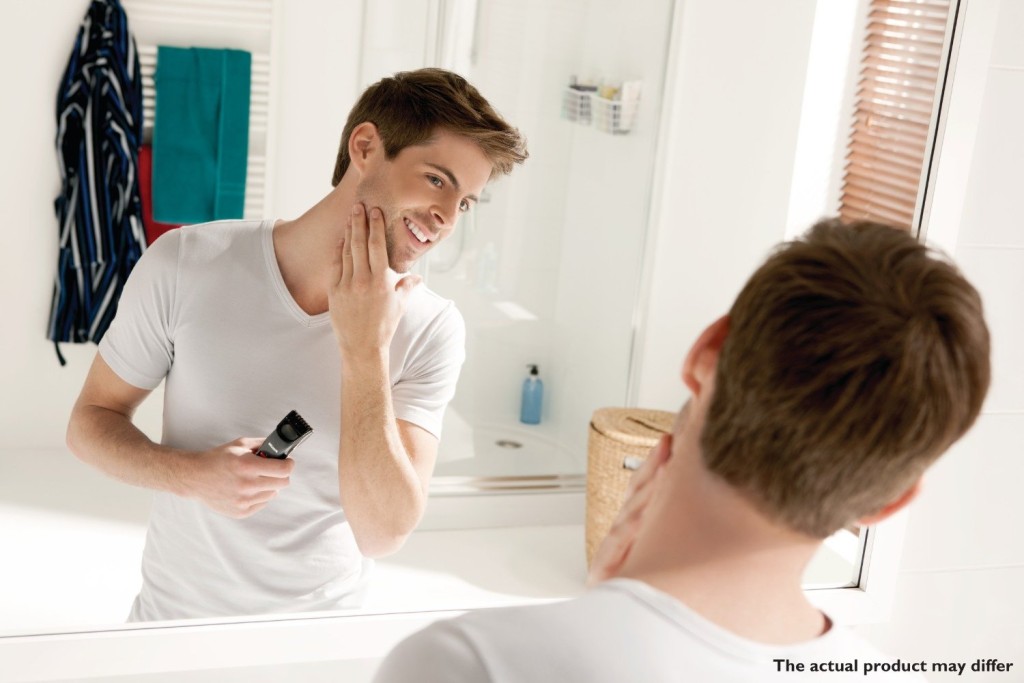 This trimmer is easy to clean. It's a low maintenance device with good sharp blades that do not require oil or any other special ingredient for cleaning.
One simply needs to rinse the device under water to get it clean. Please know that the device is not water proof so ensure not to run the whole unit under water.
Easy to carry pouch                    
The product comes with a cool travel pouch which makes it good for packing and to carry around while travelling.
Cons of the product
It's not an all-in-one solution for your grooming needs. While it does a great job at beard trimming, it does not function that well for other trimming purposes such as body scaping.
Another minor drawback of this product is that it seems to make the shavings fly all over the place, causing some clean up once the shaving is done.
Philips Norelco QT4014/42 BeardTrimmer 3500 Video Review
Conclusion
Overall, the product offers great value for money. It has received loads of positive reviews over the years.Its low priced and it does the intended job quite well.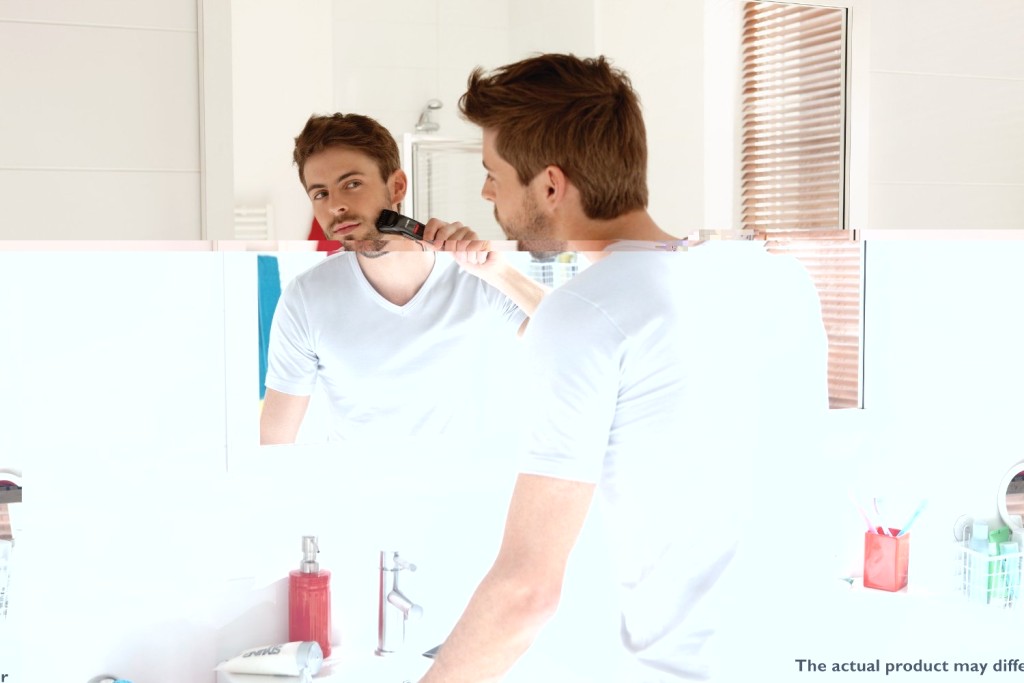 In a marked flooded with high priced trimmers, it's quite refreshing to find a good trimmer for a relatively low price and good basic functions.
Moreover, Philips Norelco QT4014/42 BeardTrimmer 3500 is backed with a 45 days risk free trial and an impressive 2 year warranty. So, the product can be returned anytime within the first 2 years if it turns out to be faulty.